Course: MBA
Year of Study: One
Nationality: Burundian
Why did you choose Kibabii University and your course?
Since my target is to do my best to serve and move my community from a disadvantaged community to a strong community and; this requires a great determination, a deep commitment, an unavoidable perseverance, knowledge and professional experiences;  that is why I have chosen KIBU to reinforce all of them. KIBU'S business courses present to me a unique opportunity to be empowered and become one of the next generations of business leaders. KIBU offers exactly the types of challenges and responsibilities I am looking for and is ideally suited to my skills and experience.
Which aspects of the course do you think have been most beneficial to your career development?​
My career development was very beneficial in the diverse and multinational communities. The functional areas of business management involve strategy, marketing, finance, human resources, technology, equipment and operations opened me the interaction with the business sector and made me a real business problem solver.
What is your favorite memory of KIBU?
I love too much about KIBU, so it's hard to select something I like the most. I like the many different programs and the reading room at the Institution as someone who prefers to go for snacks and drinks, I also like the incredible people from different backgrounds and cultures. I really appreciate how exciting the KIBU is: social events, workshops, art shows, conferences, as well as more; so, there's never a dull moment with plenty to do!
What are your plans after graduation?
I plan to spend the first few years after graduation serving KIBU community and working for a successful, long-standing Business company. After I have enough on-the-job training to feel confident in my abilities, I will open my own consultancy office in Business and Entrepreneurship field across EAC. I have a clear picture of where I will be in the next 10 years after graduation, and I know this degree is going to help me get there. I will master my profession within this company because I see KIBU as an opportunity to become a talent in my field by enhancing my professionalism while learning new business skills, interacting with different people and integrating new work methods. Creating a big company has always been my dream. in the next 5 to 10 years, I see myself not with a master's degree only, but I will also have obtained a PhD degree in Business Science and own a successful company.
What advice would you give to students progressing from your country to KIBU?
As my country is using francophone system in its education, there are a lot of advices I would give to students progressing from there to KIBU:
Forget about hesitation. Do not pause and hesitate. It will forever change their life to come to KIBU. It will open their eyes to the universe and to a new view of life. KIBU offers an opportunity to meet and adapt to unfamiliar circumstances with people from different backgrounds. Many students may think that it is not possible to get admission to KIBU, but I would really like to advise them to apply.
Don't restrict/limit themselves; based on my limited outlook on what I really was going through, I set several goals before I came and KIBU has given me so much more than what I saw at my front door.
Take advantage of all the adventures;
Set goals beforehand; have a plan for what they want to get out of their study abroad experience and choose a good university like KIBU. Like so many other things in life, they only get out of studying abroad what they put into it.
If I could give a piece of advice to interested students moving into KIBU, it would be to have priorities; pick a few stuffs they want to do. In every country, there are many things to do like where KIBU is located. Consider life a priority and live!
After all, I would give students interested in studying at KIBU the best advice to do their own research before leaving Burundi. Regardless of whether it's important for your living, classes and curricula or stuff you want to do abroad, it's the perfect way to ensure you study abroad is everything you've ever dreamed of. Don't think about asking questions and have a backup scheme always! KIBU has put the right information on its website.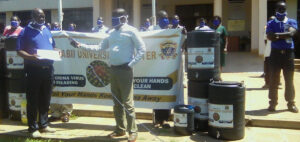 Universities Academic Staff Union (UASU) Kibabii University Chapter , as part of its Corporate Social Responsibility and  Community Outreach programme, joins the National and County
Read More »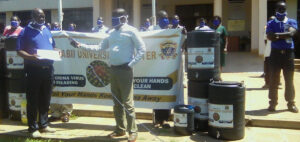 Universities Academic Staff Union (UASU) Kibabii University Chapter , as part of its Corporate Social Responsibility and  Community Outreach programme, joins the National and County
Read More »