Once an International student receive a letter of offer for an academic place in KIBU, it is important that he/she confirms the acceptance of the offer, as soon as possible, in order KIBU to organize for accommodation. A reply form is attached to the offer letter. KIBU has over 7 000 students, but unfortunately can only offer accommodation in a university residence to 1 536 students. Therefore, the demand is high and by far exceeds availability.In case an International student does not obtain KIBU campus housing, the University Wardens  can assist him/her in finding accommodation offered by private landlords in surrounding areas. Please visit their website for more information. Once housing is identified, students need to liaise directly with the landlord when interested.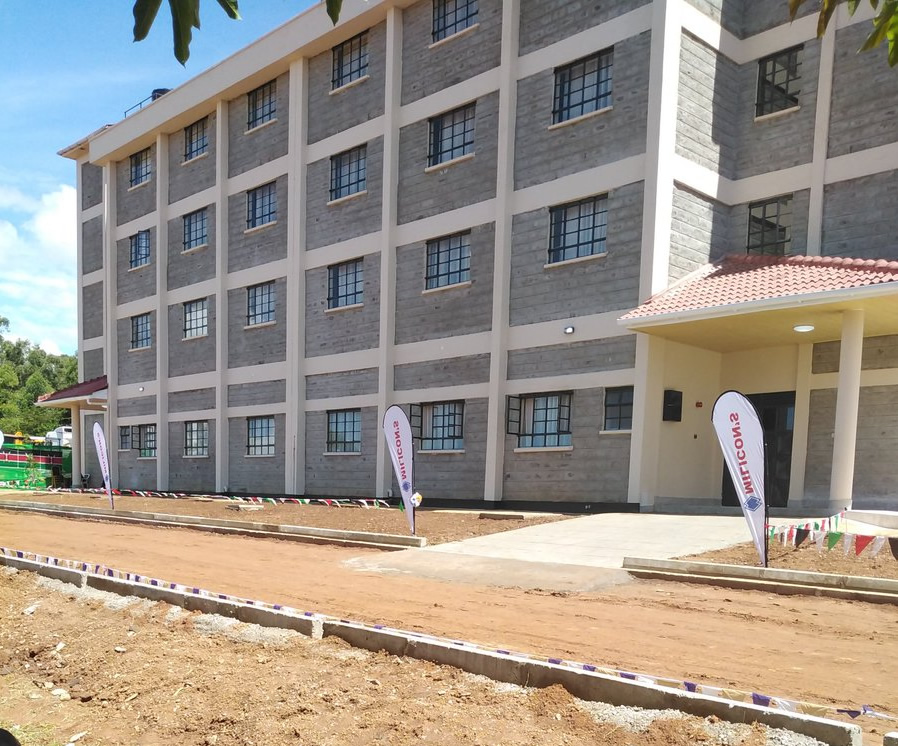 This is Women Hostel block  which has 108 rooms to accommodate 412 students, 4 Entertainment rooms and Hostels officers' offices
Most apartments available within the University neighborhood suitable  for international students are not furnished. They are in form of single or double bedroomed apartments. The double bedroomed apartments have communal kitchen, bathroom and living room. The student is expected to make individual arrangements for bedroom furnishings (bed, desk, chair, cupboard), bedding and bed linen (pillow, duvet, blanket), kitchen equipment including cutlery, crockery and cooking utensils, fridge and stove. Most houses do not have laundry facilities.All houses are secured with burglar bars and security gates. Electricity, water and cleaning services are included in the rental amount. Some accommodation has a pay-as-you-go electricity system – in those cases electricity will not be included in the rent but will be an extra expense. Excluded (you will have to pay extra for these items): Electricity where there is a pay-as-you-go meter, meals, telephone calls, wireless internet usage (if included in rental, the landlord will specify this on arrival) and television rental if required. First time students are encouraged to share a two bedroomed apartment on arrival but can move to on non-shared arrangement once they get familiar with the University neighborhood. Rent is paid on monthly basis with  a one month deposit. 
International Students Deserve the Best Accommodation to enrich their experience in KIBU
Hostels department is under students' affairs. It assigns rooms giving priority to 1st year students, those with special needs and the rest on first come first serve basis. Privately sponsored students are only considered for special cases or when there is availability of space.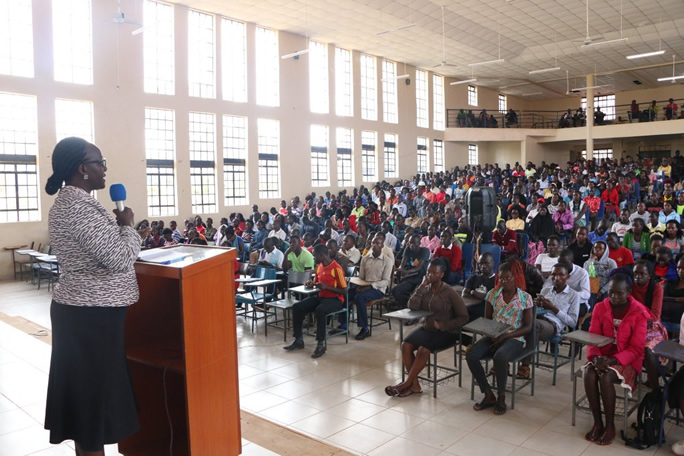 2019/2020 first year students during Hostel department orientation forum led by Mrs. Margret Waithaka, Hostels Officer, Kibabii University. Students were introduced to hostel staff, functions, services and procedures. Emphasis was give on clean hostel and its facilities. The event took place on 12th September, 2019 in Auditorium C