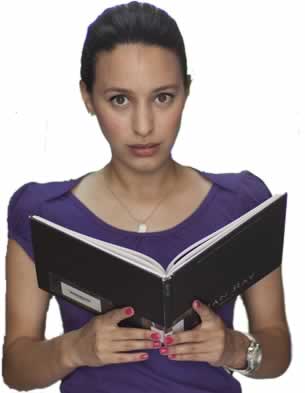 Requirements for Foreign Students
Kenyan eVisa can be processed online across all devices. It involves three easy steps:
Procedure for application
Register with eFNS portal: The process is done online from the online immigration portal  fns.immigration.go.ke
Apply for student pass: The Process is done online; the applicant after completion; has to print out the form 30 and attach it with the required documents.
Submit student pass application: Students require cover letter from KIBU Registrar.
Obtain notification of approval: Once the student pass is  approved; the applicant receives a notification about the amount to be paid and the deadline for payment. (Currently East African origin Students are exempted from the student pass fees payment)
Pay for student pass fees: The payment is made online from the efns account (payments section) and an invoice is generated after the payment; to be submitted at the immigration.
Obtain a student pass: The applicant receives a notification once the student pass is issued and ready for collection.
Student pass endorsement: The student pass once collected; must be endorsed in to the passport of the applicant from the immigration office.
Equation of Foreign Qualifications
The Commission for University Education (CUE) undertakes recognition and equation of Diplomas, Degrees, Post-graduate Diplomas and Post-graduate Certificates conferred or awarded by Foreign Universities and Institutions in accordance with Section 5 (1) (g) of The Universities Act No. 42 of 2012; Section 5A (2) of The Universities Act No. 42 of 2012, Revised Edition 2016 [2015]; Part XI of The Universities Regulations, 2014 and The Universities Standards and Guidelines, 2014.
General Requirements for Recognition and Equation of Qualifications
The qualification must be Accredited and Recognized.
The qualification must have been obtained from an accredited and recognized University or Institution.
The holder of the Award must have met the Minimum Entry Requirements for an Academic Programme leading to an equivalent qualification in Kenya.
All copies of Certificates and Academic Transcripts presented as proof of attainment of entry requirements for a particular qualification must be certified by an Advocate and Commissioner for Oaths (for Kenyan citizens), an Advocate and Notary Public (for foreigners) OR the issuing University/Institution.
Foreign students are required to have the following documents for them to be in Kenya legally:
Passport

The passport is the legal document issued by your country of citizenship. It must be kept valid at all times during your stay in Kenya and must be valid at least 6 months into the future to re-enter Kenya or apply for a visa. The passport can usually be renewed through your home country's Embassy or Consulate in the Kenya.

Kenya Student Pass

This is a document issued to person(s) seeking to enter and remain in Kenya for the purpose of receiving education or training at an educational or training establishment within the country by which he/she has been accepted as a student/pupil.

A recent change in Immigration Law now requires all non-Kenyan students, from Pre-Primary to University, to have an annually renewable Pupil's Pass.

Entry Visa

A visa giving official permission for non-Kenyan citizens to enter Kenya.

Alien Card

Foreign certificate
Registration of foreign nationals is governed by the Kenya Citizenship and Immigration Act of 2011 part VII (56) 2 laws of Kenya. The law requires that all foreigners resident within Kenya for a period exceeding 90 days be registered.Section 2 of the repealed Aliens Cap 173 Laws of Kenya defines an alien as any person who is not a citizen of Kenya.A foreign national is defined in Part 1 of the newly enacted Kenya Citizenship and Immigration Act 2011 as any person who is not a citizen of Kenya.